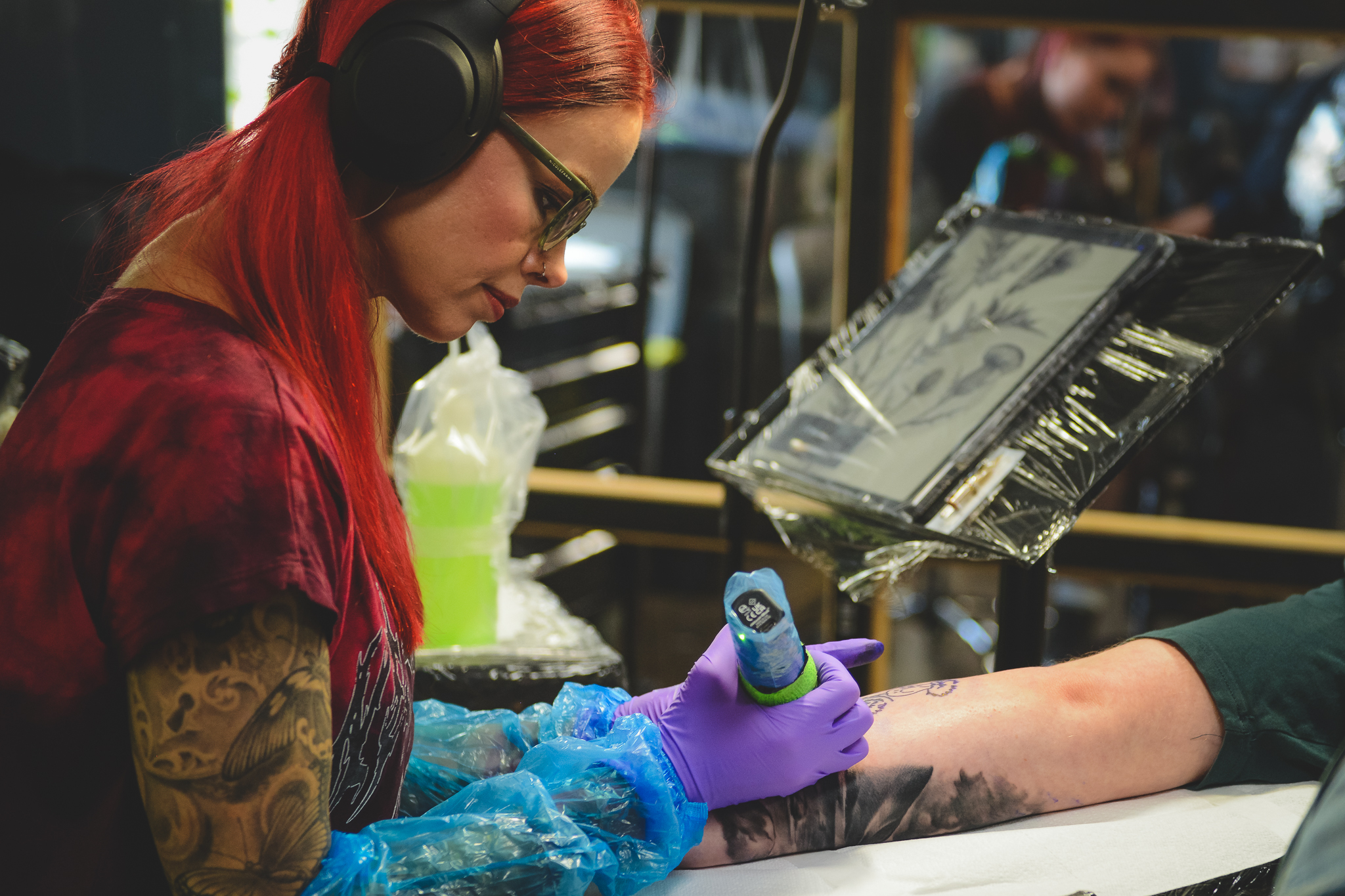 Rachel started out as an artist, selling her work from a prestigious gallery based in Cheltenham.
From there she lived in Ibiza for 10 years, where her success as an artist went from strength to strength. Moving back to the U.K, she realised her calling and trained as a tattoo artist.
Specialising in all things black and grey realism, with a particular interest in animals (of course) Rachel offers a high standard of work, which is always undertaken with care and attention to detail.