Banging bit of Japanese from Ant Bate.
There is also a cheeky cover up hidden in the tiger for good measure!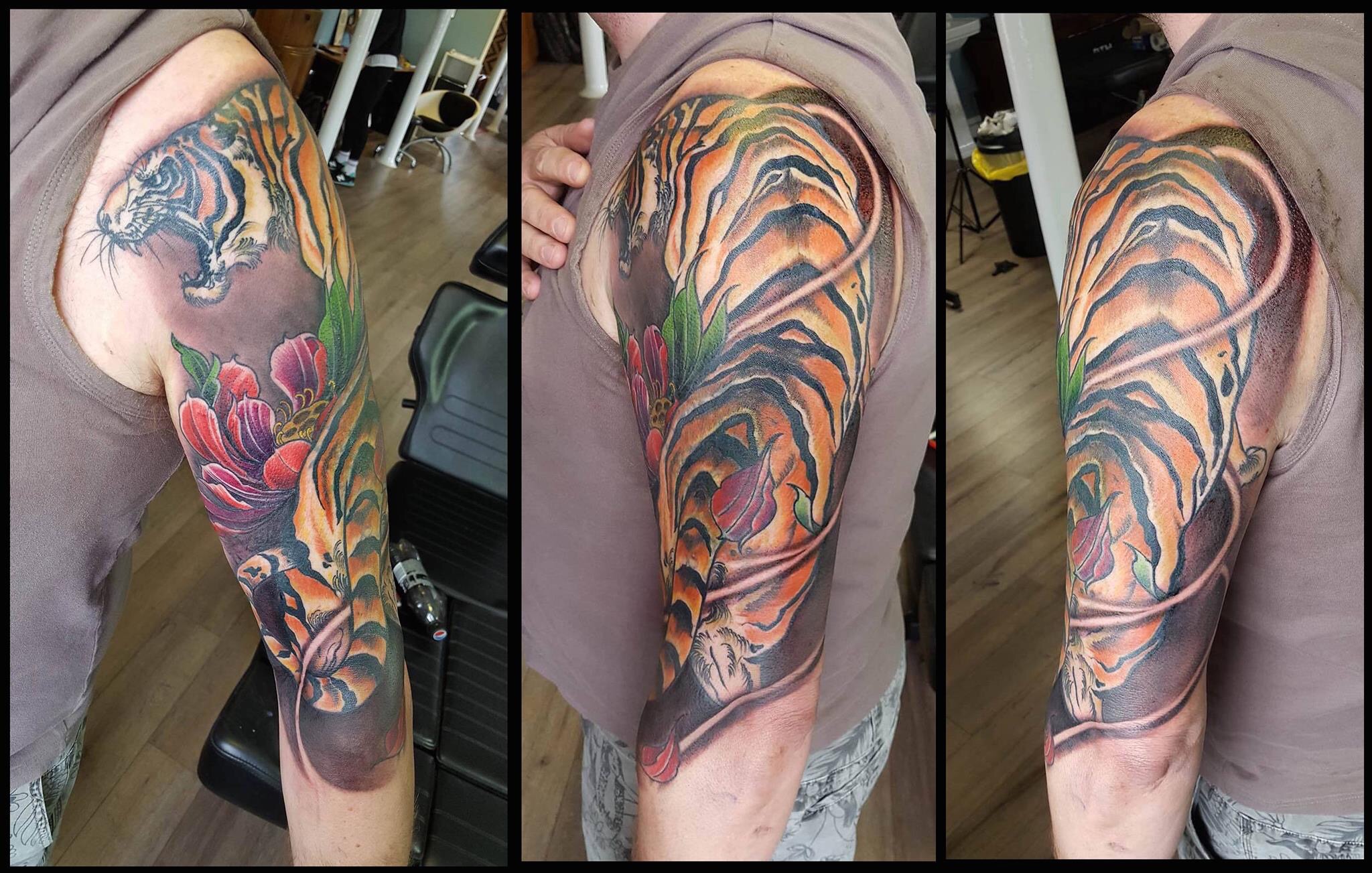 The diary is filling up fast for the rest of the year for big appointments, so if you have any tattoo work that needs continuing or new work you would like to get going on drop us a message!
Sponsored by Tattooland Supplies UK